smart Auto­ma­tion Factory
Build the AI services you need to make the most of your content. Powerful tools, an intuitive workbench, infinite pos­si­bi­li­ties – all placed in your hands!
Talk to an expert
Build your own!
Still waiting for that one auto­ma­tion solution tailored to your par­ti­cular use case? No stan­dar­dized product in sight? And wondering where all the data sci­en­tists are that could provide you with a solution?
Auto­ma­tion made simple!
Insiders offers you a broad range of powerful AI services and intuitive no-code inter­faces, which you can use to put together your own cognitive auto­ma­tion tool – fast, con­ve­nient, and highly per­for­mant. Combine several of them, enrich them with our ready-made modules or external ones, and embed them into your IT ecosystem.
Cognitive CLAS­SI­FI­CA­TION
Cognitive Clas­si­fi­ca­tion
Every day, your enter­prise is exposed to a plethora of incoming content. Routing the infor­ma­tion into the right business process is the first important step towards cognitive auto­ma­tion. With Insiders' Cogn­itiive Clas­si­fier, you can easily build your own clas­si­fi­ca­tion service that uses both text and vision to dif­fe­ren­tiate effort­lessly between your documents – and it's com­ple­tely automatic. Using the newest Deep Learning tech­no­lo­gies, you will achieve clas­si­fi­ca­tion rates never seen before.
Cognitive Extra­c­tion
Struc­tured data is the fuel for all your auto­ma­tion projects. Our products empower you to extract any infor­ma­tion from any kind of input. With the Insiders' Xtraction Studio, you can easily define, train and deploy your data extra­c­tion service – without being an IT or AI expert. Thanks to our no-code approach, everyone can become a solution architect!
the smart auto­ma­tion factory makes auto­ma­tion
easy intuitive & fast
Human-in-the-loop
Despite the power of today's AI tech­no­lo­gies, human inter­ven­tion is ine­vi­table. We believe that auto­ma­tion is more than touchless pro­ces­sing. Our human-in-the-loop services harness the inter­ac­tion between AI and humans to allow both efficient and effective pro­ces­sing. Integrate our highly ergonomic inter­ac­tion tools, tailor them to your needs and bring your auto­ma­tion services to the next level.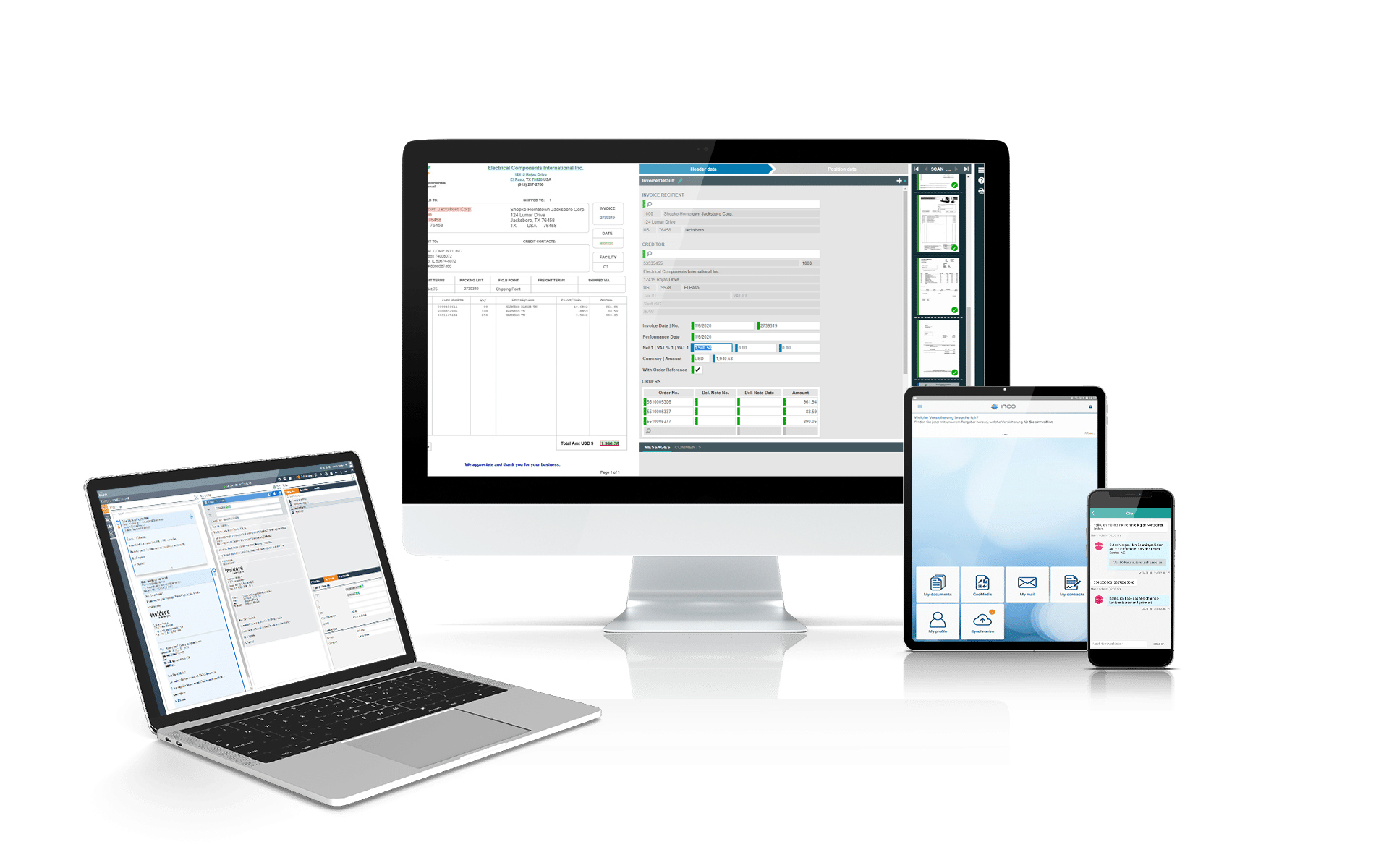 Auto-pro­ces­sing
The end-to-end auto­ma­tion of your business processes often requires more than just input handling. Let's think outside the box so we can help you build your own response or con­ver­sion services. Get in touch – and be surprised by what we can offer you within and beyond the area of Document Intel­li­gence.
EASY ORCHESTRA­TION

Combine several of your auto­ma­tion services and embed pre-built Insiders smart Business Solutions to support your processes along the whole chain. Grow the smart Auto­ma­tion Factory with your business needs and integrate it seam­lessly into your current IT ecosystem.