The Insiders Auto­ma­tion platform
No matter what business process you are thinking of – all of them are fueled by some kind of data input. We have made it to our mission to provide this fuel – at top speed and quality, with minimal manual effort and at your highest con­ve­ni­ence.

The Insiders Auto­ma­tion Platform is your one gateway to an extensive toolbox of AI tech­no­lo­gies centered around Cognitive Clas­si­fi­ca­tion and Extra­c­tion. Whether you make use of our pre-built business solutions or build your own with the smart Auto­ma­tion Factory – expe­ri­ence Insiders' Cognitive Auto­ma­tion ecosystem!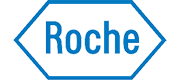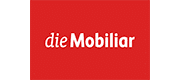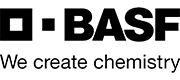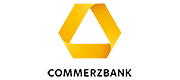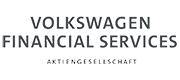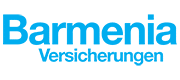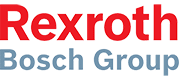 OVATION TECH­NO­LO­GIES
As a spin-off of the German Research Center for Arti­fi­cial Intel­li­gence (DFKI), from day one, AI has been the basis of ever­y­thing we do. Our AI engine OVATION reads and under­stands any kind of content, from simple paper documents to complex customer messages.
And it doesn't stop there – thanks to Con­ver­sa­tional Intel­li­gence OVATION is not only able to process requests but also to answer them indi­vi­du­ally and inde­pendently.
Powered by cutting-edge tech­no­lo­gies in the realms of Cognitive Clas­si­fi­ca­tion and Extra­c­tion, OVATION is the motor of all our Intel­li­gent Document Pro­ces­sing solutions and the basis of Insiders' Auto­ma­tion Platform. Benefit from state-of-the-art AI!
SMART BUSINESS SOLUTIONS
On our Auto­ma­tion Platform we offer a wide variety of out-of-the-box solutions in the realms of Document and Con­ver­sa­tional Intel­li­gence.
Whether it comes to the pro­ces­sing of mobile scans, paper documents, or chat messages – be inspired by our extensive portfolio. Our services come pre-con­fi­gured and pre-trained – next gene­ra­tion AI services made acces­sible imme­dia­tely.
SMART AUTO­MA­TION FACTORY
Your use case is not included? We offer all the tools you need to build your own AI-based auto­ma­tion service.
Thanks to no-code inter­faces, you are no longer dependent on data sci­en­tists or deve­lo­pers to design, train and implement extra­c­tion, clas­si­fi­ca­tion, human-in-the-loop, or auto-pro­ces­sing solutions. Auto­ma­tion made as simple as never before!
An auto­ma­tion ecosystem
With Insiders you get full control over your processes, whether they are based on documents or con­ver­sa­tions. Combine several of our pre-trained services or add your cus­to­mized ones. You get to define how your AI services work together and how they connect to your IT landscape. Get started today and acce­le­rate your business with increased effi­ci­ency, improved process quality, and smarter decisions.
Full Trans­pa­rency
The Insiders Auto­ma­tion Platform comes with a highly inno­va­tive Business Intel­li­gence solution. At one glance you get all the infor­ma­tion you need: whether it is sta­tis­tics on your current document throughput, pro­ces­sing times or touchless rates. We offer you full trans­pa­rency so that you can tailor your auto­ma­tion initia­tives and improve your business effi­ci­ency every day.
Flexible inte­gra­tion
The Insiders Auto­ma­tion Platform inte­grates seam­lessly into your digital ecosystem. We utilize interface standards such as REST or OAuth2 to offer you maximum fle­xi­bi­lity. Connect any input channel such as mobile devices, third-party cloud services, or indi­vi­dual mailboxes. Whether you integrate the Insiders services at one specific process step or along the whole chain – you choose, we deliver!
Highest Data security
To us, data security is a fun­da­mental priority for any business. All our services can be either hosted in our ISO-certified data center located in Germany or directly on-site. Thanks to sophisti­cated security mecha­nisms your data will be always safe. Both in transit and in rest your data is com­ple­tely encrypted and secured from third-party access. We have your back, so that you can focus on auto­ma­ting.
Get started today
Get in touch to see how the Insiders Auto­ma­tion Platform can empower your business processes.