The Insiders Automation platform
No matter what business process you are thinking of – all of them are fueled by some kind of data input. We have made it to our mission to provide this fuel – at top speed and quality, with minimal manual effort and at your highest convenience.The Insiders Automation Platform is your one gateway to an extensive toolbox of AI technologies centered around Cognitive Classification and Extraction. Whether you make use of our pre-built business solutions or build your own with the smart Automation Factory – experience Insiders' Cognitive Automation ecosystem!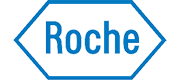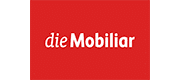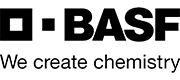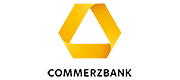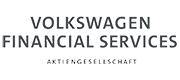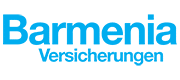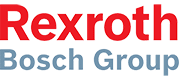 OVATION TECHNOLOGIES
As a spin-off of the German Research Center for Artificial Intelligence (DFKI), from day one, AI has been the basis of everything we do. Our AI engine OVATION reads and understands any kind of content, from simple paper documents to complex customer messages.
And it doesn't stop there – thanks to Conversational Intelligence OVATION is not only able to process requests but also to answer them individually and independently.
Powered by cutting-edge technologies in the realms of Cognitive Classification and Extraction, OVATION is the motor of all our Intelligent Document Processing solutions and the basis of Insiders' Automation Platform. Benefit from state-of-the-art AI!
SMART BUSINESS SOLUTIONS
On our Automation Platform we offer a wide variety of out-of-the-box solutions in the realms of Document and Conversational Intelligence.
Whether it comes to the processing of mobile scans, paper documents, or chat messages – be inspired by our extensive portfolio. Our services come pre-configured and pre-trained – next generation AI services made accessible immediately.
SMART AUTOMATION FACTORY
Your use case is not included? We offer all the tools you need to build your own AI-based automation service.
Thanks to no-code interfaces, you are no longer dependent on data scientists or developers to design, train and implement extraction, classification, human-in-the-loop, or auto-processing solutions. Automation made as simple as never before!
An automation ecosystem
With Insiders you get full control over your processes, whether they are based on documents or conversations. Combine several of our pre-trained services or add your customized ones. You get to define how your AI services work together and how they connect to your IT landscape. Get started today and accelerate your business with increased efficiency, improved process quality, and smarter decisions.
Full Transparency
The Insiders Automation Platform comes with a highly innovative Business Intelligence solution. At one glance you get all the information you need: whether it is statistics on your current document throughput, processing times or touchless rates. We offer you full transparency so that you can tailor your automation initiatives and improve your business efficiency every day.
Flexible integration
The Insiders Automation Platform integrates seamlessly into your digital ecosystem. We utilize interface standards such as REST or OAuth2 to offer you maximum flexibility. Connect any input channel such as mobile devices, third-party cloud services, or individual mailboxes. Whether you integrate the Insiders services at one specific process step or along the whole chain – you choose, we deliver!
Highest Data security
To us, data security is a fundamental priority for any business. All our services can be either hosted in our ISO-certified data center located in Germany or directly on-site. Thanks to sophisticated security mechanisms your data will be always safe. Both in transit and in rest your data is completely encrypted and secured from third-party access. We have your back, so that you can focus on automating.
Get started today
Get in touch to see how the Insiders Automation Platform can empower your business processes.