from order to cash
Achieving maximum quality, efficiency, and speed in processing customer orders is one of the key success factors for any company. Digitalization and automation of the order-to-cash (O2) process, combined with top-quality customer service and interaction, are a must for any agile and competitive business.
Insiders' solution portfolio helps companies to achieve these goals, with multiple benefits: reliable fulfillment of time-critical SLAs, reduced processing times and costs, and fewer errors. The functionality of Insiders' products and services range from automatic processing of structured and unstructured customer orders to intelligent omnichannel response management for a premium customer experience. To optimize your CXM and order-to-cash process, we use state-of-the-art AI!
Enhanced order Processing
Enhanced customer experience
Enhanced cash flow management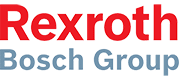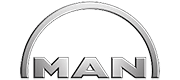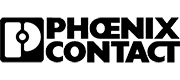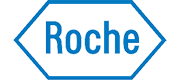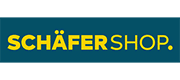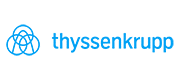 DOCUMENT UNDERSTANDING
Orders, change notes, or cancellations: Insiders software products and services process your incoming documents along the whole O2C-chain – AI-based and automatically.
AUTOMATED COMMUNICATION
Automate your customer communication with Insiders response management solutions. Allow quick and easy interactions across any channel and bring your customer experience to the next level!
Scalability
Our pre-configured and pre-trained services offer you powerful solutions you can easily roll out to your organization or beyond. We provide everything needed to leverage Insiders solutions, boost synergies, and grow your market potential for our direct customers and business partners.
Flexibility
Whether cloud-first or on-prem, our solutions use state-of-the-art AI technologies to enable outstanding performance. Integrate them for one specific use case, or equip the whole process chain – you choose, we deliver!
Transparency
Our AI learns from every interaction. To steer your organization to maximum efficiency, we can offer you full transparency on process KPIs – such as processing times, workload distributions, service quality, and touchless rates. Automation becomes more visible than ever before!
smart ORDER – speed up your o2c-cycle
smart ORDER is our flagship product for automated order processing. It instantly captures all necessary business information within the order and re-routes any missing or unreadable information to a human verifier. Thanks to intelligent learning algorithms, only minor system adjustments or pre-trainings are required. smart ORDER allows you to export structured data extracted from the order into any process automation, CRM or ERP system.
Extracts more than 70 header and line items – out-of-the-box
Distinguishes between different business roles
Captures all relevant order and payment conditions
Marks changes and cancellations
Automatically detects attachments
Matches data based on top-down and fuzzy search algorithms
Supports customer-dependent product codes
Offers comfortable web-based GUI optimized for swift verification
"Using smart ORDER we are able to gain reliable information from immense amounts of data. Orders are processed faster and more efficiently"
Peter Neuner
Manager-IT, ISCAR Germany GmbH
AUTOMATED COMMUNICATION
Whether it concerns the status of their invoice payment, unexpected delivery delays, or incorrect documents – supplier inquiries can consume up to one-quarter of your employee's capacity. Automate your vendor communication with our AI-empowered response management solutions. Allow quick and easy interaction across all kinds of communication channels or leave the communication to a chatbot. Your employees and suppliers will love it!
SMART ACT – YOUR AUTOMATION COCKPIT
Automated process monitoring, SLA tracking, backlog management or workload distribution – Insiders equips you with all the data you need to get the most of your automation potentials. Get to know our intuitive interfaces, discover root causes in seconds and see how your countermeasures develop over time. Full transparency at your fingertips!
WITH INSIDERS TO THE CLOUD
The future is service-oriented – and so are our solutions. Integrate Insiders Cloud services seamlessly into your existing system landscape and benefit from shortened implementation cycles and usage-based pricing models. Contact us to learn more about our flexible delivery models.