from order to cash
Achieving maximum quality, effi­ci­ency, and speed in pro­ces­sing customer orders is one of the key success factors for any company. Digi­ta­liza­tion and auto­ma­tion of the order-to-cash (O2) process, combined with top-quality customer service and inter­ac­tion, are a must for any agile and com­pe­ti­tive business.
Insiders' solution portfolio helps companies to achieve these goals, with multiple benefits: reliable ful­fill­ment of time-critical SLAs, reduced pro­ces­sing times and costs, and fewer errors. The func­tion­a­lity of Insiders' products and services range from automatic pro­ces­sing of struc­tured and unstruc­tured customer orders to intel­li­gent omnich­annel response manage­ment for a premium customer expe­ri­ence. To optimize your CXM and order-to-cash process, we use state-of-the-art AI!
Enhanced order Pro­ces­sing
Enhanced customer expe­ri­ence
Enhanced cash flow manage­ment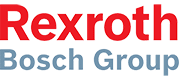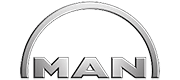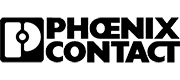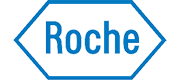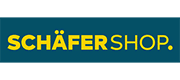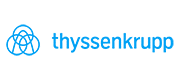 DOCUMENT UNDER­STAN­DING
Orders, change notes, or can­cel­la­tions: Insiders software products and services process your incoming documents along the whole O2C-chain – AI-based and auto­ma­ti­cally.
AUTOMATED COM­MU­NI­CA­TION
Automate your customer com­mu­ni­ca­tion with Insiders response manage­ment solutions. Allow quick and easy inter­ac­tions across any channel and bring your customer expe­ri­ence to the next level!
Sca­la­bi­lity
Our pre-con­fi­gured and pre-trained services offer you powerful solutions you can easily roll out to your orga­niza­tion or beyond. We provide ever­y­thing needed to leverage Insiders solutions, boost synergies, and grow your market potential for our direct customers and business partners.
Fle­xi­bi­lity
Whether cloud-first or on-prem, our solutions use state-of-the-art AI tech­no­lo­gies to enable out­stan­ding per­for­mance. Integrate them for one specific use case, or equip the whole process chain – you choose, we deliver!
Trans­pa­rency
Our AI learns from every inter­ac­tion. To steer your orga­niza­tion to maximum effi­ci­ency, we can offer you full trans­pa­rency on process KPIs – such as pro­ces­sing times, workload dis­tri­bu­tions, service quality, and touchless rates. Auto­ma­tion becomes more visible than ever before!
smart ORDER – speed up your o2c-cycle
smart ORDER is our flagship product for automated order pro­ces­sing. It instantly captures all necessary business infor­ma­tion within the order and re-routes any missing or unre­a­dable infor­ma­tion to a human verifier. Thanks to intel­li­gent learning algo­rithms, only minor system adjus­t­ments or pre-trainings are required. smart ORDER allows you to export struc­tured data extracted from the order into any process auto­ma­tion, CRM or ERP system.
Extracts more than 70 header and line items – out-of-the-box
Distin­gu­ishes between different business roles
Captures all relevant order and payment con­di­tions
Marks changes and can­cel­la­tions
Auto­ma­ti­cally detects attach­ments
Matches data based on top-down and fuzzy search algo­rithms
Supports customer-dependent product codes
Offers com­for­table web-based GUI optimized for swift veri­fi­ca­tion
"Using smart ORDER we are able to gain reliable infor­ma­tion from immense amounts of data. Orders are processed faster and more effi­ci­ently"
Peter Neuner
Manager-IT, ISCAR Germany GmbH
AUTOMATED COM­MU­NI­CA­TION
Whether it concerns the status of their invoice payment, unex­pected delivery delays, or incorrect documents – supplier inquiries can consume up to one-quarter of your employee's capacity. Automate your vendor com­mu­ni­ca­tion with our AI-empowered response manage­ment solutions. Allow quick and easy inter­ac­tion across all kinds of com­mu­ni­ca­tion channels or leave the com­mu­ni­ca­tion to a chatbot. Your employees and suppliers will love it!
SMART ACT – YOUR AUTO­MA­TION COCKPIT
Automated process moni­to­ring, SLA tracking, backlog manage­ment or workload dis­tri­bu­tion – Insiders equips you with all the data you need to get the most of your auto­ma­tion poten­tials. Get to know our intuitive inter­faces, discover root causes in seconds and see how your coun­ter­me­a­sures develop over time. Full trans­pa­rency at your fin­ger­tips!
WITH INSIDERS TO THE CLOUD
The future is service-oriented – and so are our solutions. Integrate Insiders Cloud services seam­lessly into your existing system landscape and benefit from shortened imple­men­ta­tion cycles and usage-based pricing models. Contact us to learn more about our flexible delivery models.