E-Invoices in your inbox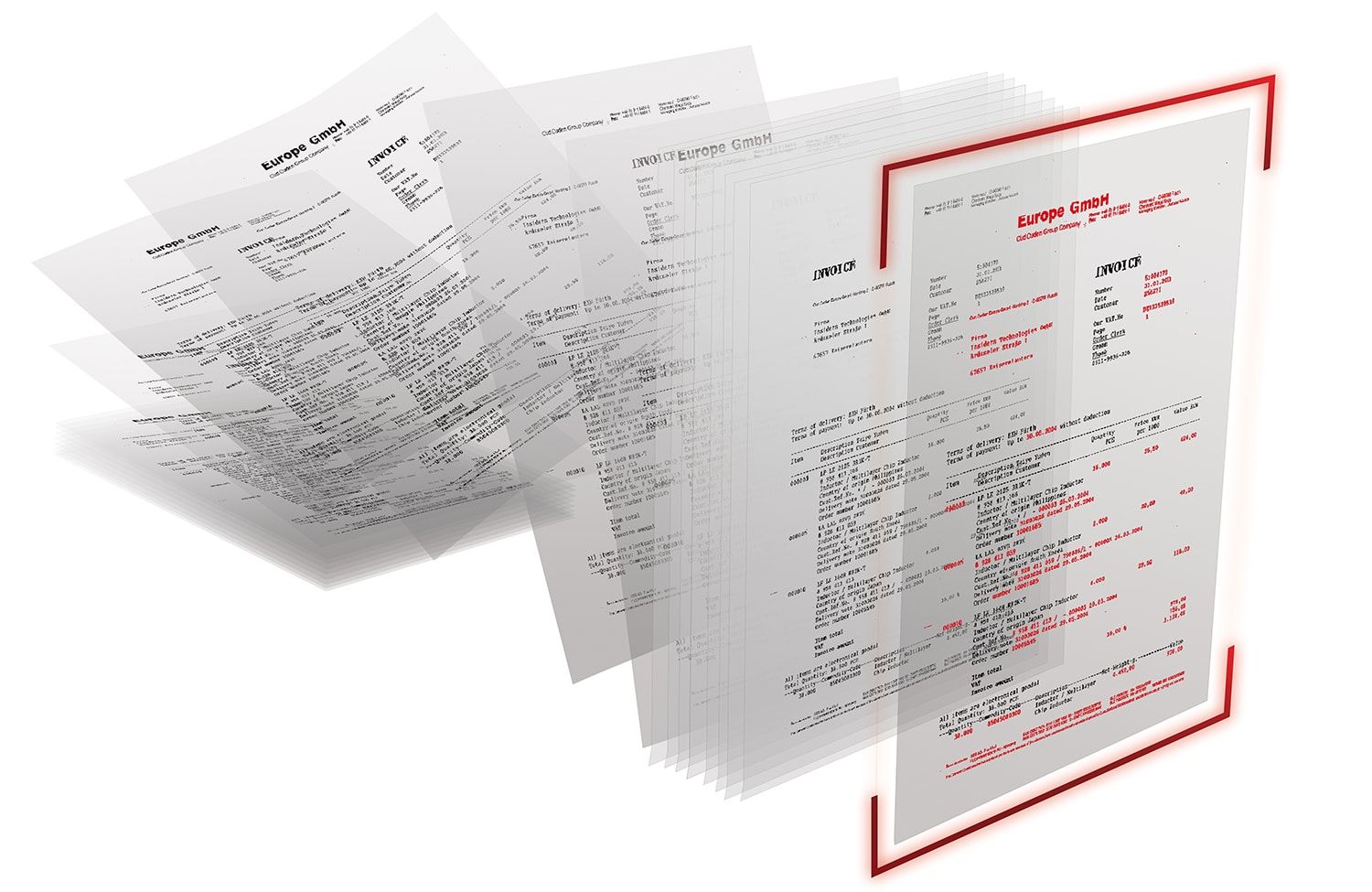 Whether XInvoice, ZUGFeRD or Swiss QR code – electronic invoices are on the rise both nationally and internationally. With smart INVOICE, different formats and standards can be processed in one solution.
The digitization and automation of procurement and invoicing processes has progressed even faster than expected over the past 18 months. Paper invoices are clearly on the retreat. More and more invoices are now being sent by e-mail, and the increasing maturity of structured e-invoice formats such as ZUGFeRD or XRechnung is also moving the digitization of the entire process more and more into the focus of companies and administrations.
The advantages of digital invoices are obvious: Invoicing and processing become simpler and faster, companies save on postage costs and personnel resources, and above all they protect the environment because less paper is used and transport routes are eliminated.
In order to make electronic invoice exchange the standard in Germany and also internationally, the Association of Electronic Invoicing (VeR) bundles the competence and comprehensive knowledge of service providers, consulting companies and other, experienced market participants. Insiders Technologies has also been an active member of the association since last year.
Seamlessly integrated: With Insiders solutions on the pulse of time
With smart INVOICE, all incoming invoice formats and standards such as XInvoice, ZUGFeRD, Swiss QR code and other international e-invoices can be processed on one platform – regardless of whether the invoices are received by e-mail or collected from an e-invoice portal.
The contents are read out and the relevant information is automatically transferred to the respective ERP system. For convenient processing, the machine-readable document is also displayed in a clear visualization. With appropriate workflow solutions, the subsequent work steps such as checking and approval can then be mapped digitally and automatically in the ERP system.
Experience now
Attend our free webinar and see how you can easily and quickly process differently structured, electronic invoice formats with an AI-based solution for invoice receipt.
Seamlessly integrated: E-invoices in your inbox