MOBILE Release 3.6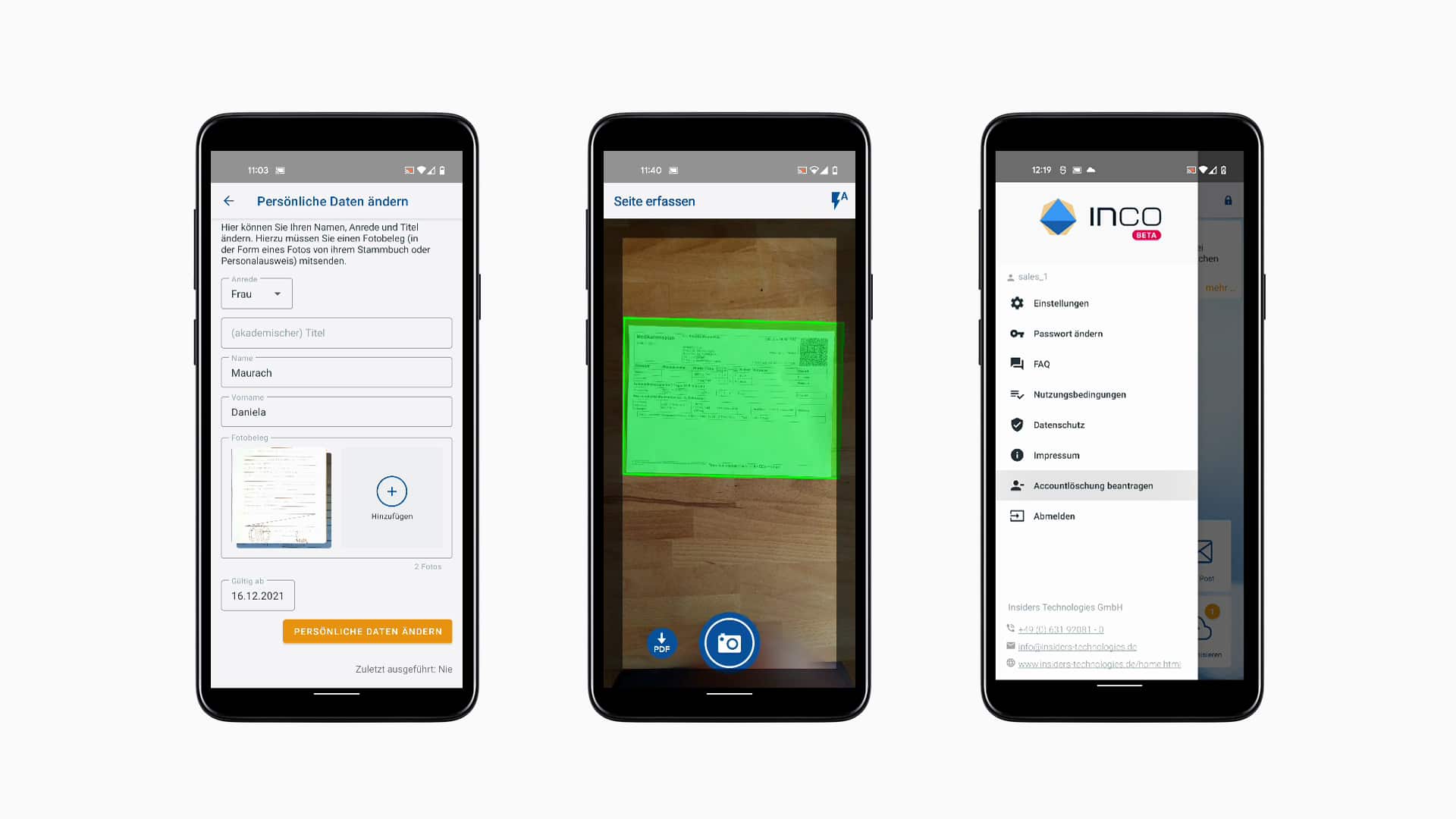 Today, your customers expect to be able to com­mu­ni­cate with you anytime, anywhere – con­ve­ni­ently and easily. With our Mobile Solutions, we offer you a com­pre­hen­sive range of mobile com­pon­ents for modern customer com­mu­ni­ca­tion. The MOBILE Release 3.6 includes new features and opti­miza­tions from which you will benefit directly.
At Insiders Tech­no­lo­gies, it is our constant goal to support our customers and partners in their daily business in the best possible way. This is also the case with our MOBILE Release 3.6. All mobile com­pon­ents are now available in the new version.

Main features of the new release at a glance:
Sta­bi­lized camera control incl. optional recording of documents in landscape format
Informing customers by e‑mail in the event of failed inter­ac­tions, such as a "forgotten password call" without prior regis­tra­tion
Optimized user guidance when attaching document images to a self-service form
Con­for­mity with current app store gui­de­lines, e.g. by means of inte­grated option to initiate account deletion
Increased usability through indi­vi­du­ally sel­ec­table keyboard types in all input fields, including login processes and all forms in smart SERVICES
Improved acces­si­bi­lity via revised screen reader func­tion­a­lity (VoiceOver/Talkback)
You want an overview of all new features and opti­miza­tions? Then simply request our release notes. Would you like a personal meeting? Arrange a demo appoint­ment directly and get to know all the new features directly on the product.
Would you like to request the release notes or arrange a demo appoint­ment directly? Please feel free to contact us!