thyssenkrupp & Insiders live at SSO Week Europe 2022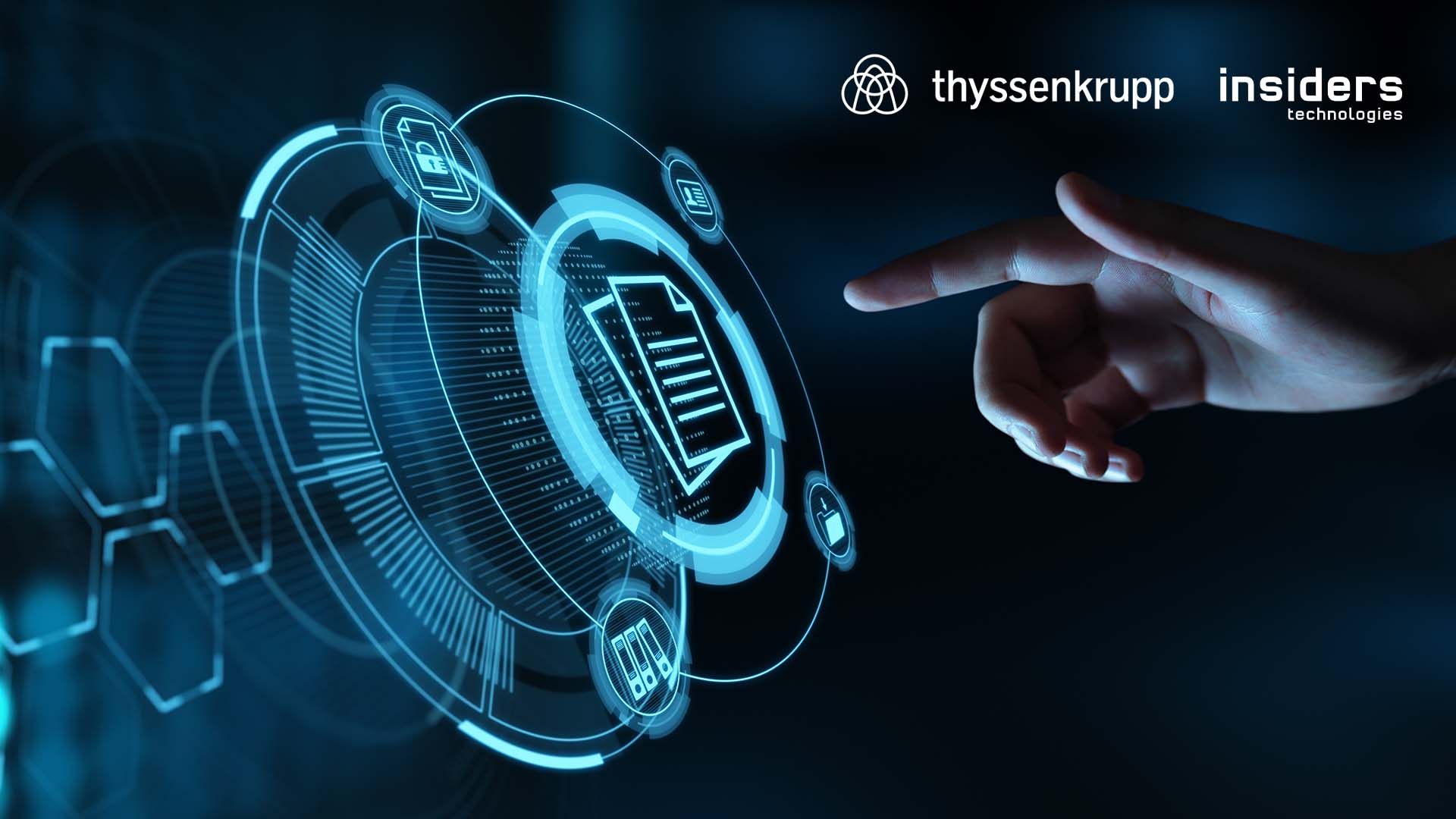 At SSO Digital Week Europe 2022 we will present together with our customer thyssenkrupp Materials Services how we transform international order processing with Artificial Intelligence.
thyssenkrupp Materials Services is the largest independent materials trader and service provider in the western world. It focuses on the supply of raw materials and products and services related to materials and supply chain management. The company's Digital Technology Office focuses on digitalization as a business strategy, implementing customer-centric solutions in day-to-day operations, and on being a pioneer in an ever-changing industry environment. In 2018, the company began its ambitious journey to transform a core element of any company's success: sales. The right business partner was quickly found in Insiders Technologies, the leading experts in intelligent input management – and together, we formed a strong innovation partnership.
In a presentation entitled "Forging customer centricity in sales – A case study on Intelligent Document Processing @ thyssenkrupp Materials Services", Dr.-Ing. Arne Conrad, Head of Process Automation Hub at thyssenkrupp Materials Services, and Jana Wendenburg, Business Development Manager at Insiders Technologies, report on how the company uses Artificial Intelligence to transform its international order processing. We describe how a small pilot project in order processing with smart ORDER was quickly expanded into a global solution and formed the starting point for a series of innovative solutions around intelligent input management. In our presentation, we discuss the hurdles the project team had to overcome, the successes they were able to celebrate, and their plans for the future.
The digital conference SSO Digital Week Europe will take place from June 21-23rd, 2022. The presentation by thyssenkrupp Materials Services and Insiders Technologies is scheduled for Tuesday, June 21st, 11:30 a.m. CET. Participation in the event is free of charge, and interested parties can register in advance.