Maximum effi­ci­ency in document pro­ces­sing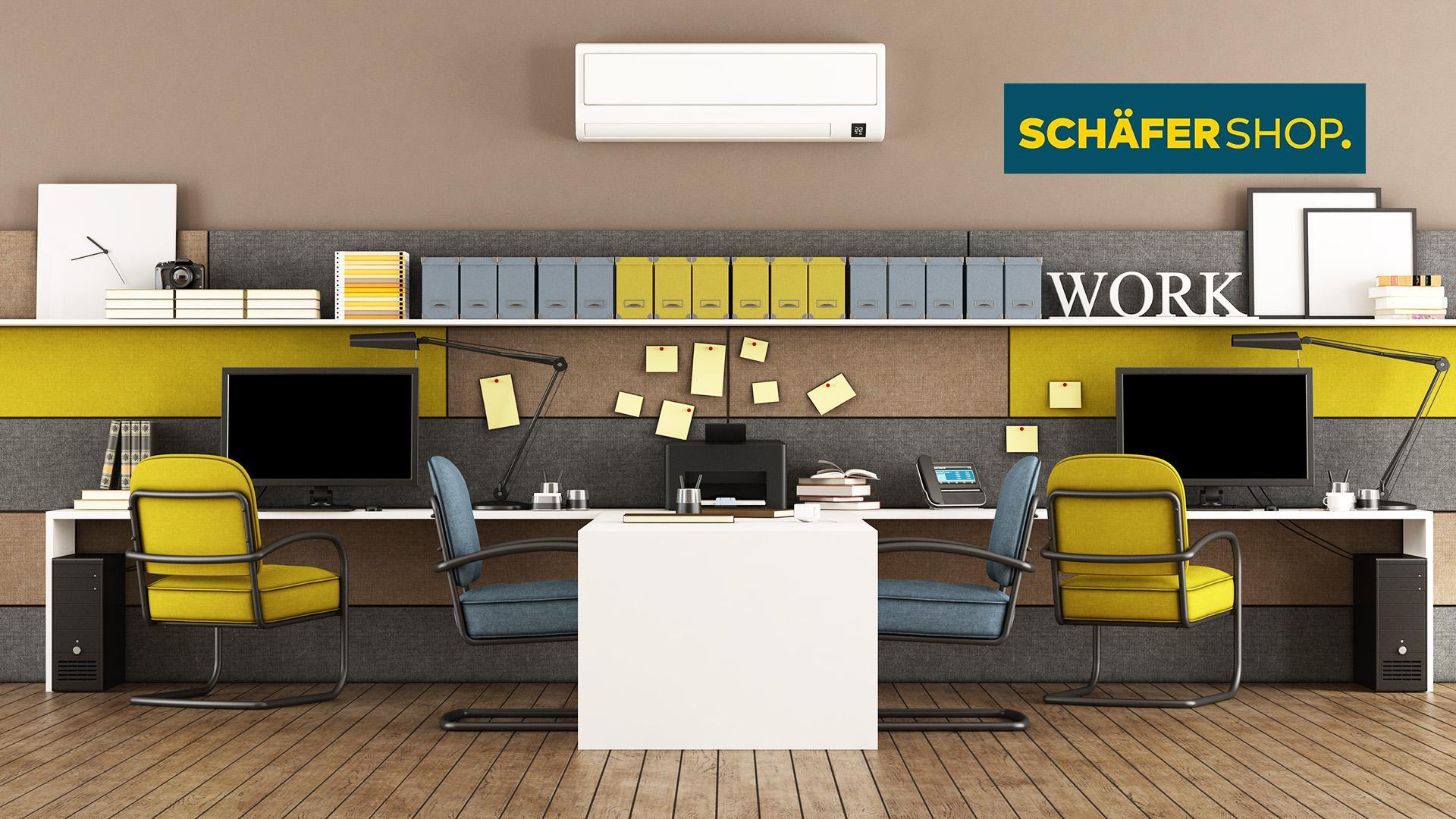 Thanks to Insiders, Schäfer Shop and Schäfer Werke relieve their employees through high auto­ma­tion rates. With smart INVOICE and smart ORDER, the two Schaefer family busi­nesses optimize processes for order entry and invoice pro­ces­sing of all incoming documents and signi­fi­cantly increase effi­ci­ency in document pro­ces­sing.
Every day, countless incoming documents and records arrive via a wide range of channels and have to be processed quickly and effi­ci­ently – two Schaefer family busi­nesses are now mastering this everyday challenge with a universal platform for intel­li­gent process auto­ma­tion, of course made by Insiders.
The companies Schäfer Werke GmbH and Schäfer Shop GmbH operate inde­pendently worldwide in diver­si­fied business areas. Schäfer Werke is a leading steel pro­ces­sing company with state-of-the-art pro­duc­tion sites in Germany and the Czech Republic. Schäfer Shop, on the other hand, offers its customers in nine countries high-quality furniture and complete equipment for offices, warehouses and factories. In order to exploit synergy effects, the two companies work closely together.
When the joint IT team of Schäfer Shop and Schäfer Werke was looking for a uni­ver­sally appli­cable platform that could poten­ti­ally solve all document manage­ment chal­lenges, they quickly found what they were looking for in the AI-based Insiders products smart INVOICE and smart ORDER as the optimal basis for all Cognitive Process Auto­ma­tion tasks.
"We feel very well equipped with the Insiders Tech­no­lo­gies product range: it gives us excellent solutions in both purchase-to-pay and order manage­ment – the best of both worlds, so to speak,"
— explains Patrick Schuster, Solution Architect Digital Process Inte­gra­tion at Schäfer Shop Group GmbH & Co.KG. "So far, we haven't reached the limits of the platform and don't expect to."
Today, for the entire incoming mail of Schäfer Shop in Germany and Switz­er­land – across all channels such as e‑mails, fax and paper – the smart com­pon­ents of Insiders recognize the kind of business tran­sac­tion for each case and route the incident accor­dingly. The appro­xi­m­ately 150,000 orders per year are processed directly with smart ORDER. Around 250,000 incoming invoices per year are read out in detail by smart INVOICE, validated and, if necessary, forwarded to the release workflow or dark pro­ces­sing. Another 120,000 or so documents, which are dis­tri­buted among around 20 other document classes, are also processed in a dedicated manner.
Similarly, incoming invoice manage­ment for around 80,000 invoices per year was imple­mented for Schäfer Werke in both Germany and the Czech Republic. Enthused by the pos­si­bi­li­ties, Schäfer Werke also started digi­tizing technical documents. Every year, the company receives around 40,000 works and material inspec­tion cer­ti­fi­cates from its suppliers. These also have to be fun­da­men­tally validated and assigned – a process that is now largely automated thanks to the universal capa­bi­li­ties of the Insiders platform for Cognitive Process Auto­ma­tion.
And this success story does not end there: Schäfer IT is currently planning the intro­duc­tion of complete incoming mail pro­ces­sing in Austria as well. And in the future, it will also be possible to automate the pro­ces­sing of other document classes in both the com­mer­cial and technical areas using the Insiders platform.