Partner webinars
Next Level AI-Tech­no­lo­gies, inno­va­tive customer success stories and live-demos
contact us
register now
As a tech­no­logy leader in the field of cognitive process auto­ma­tion and customer com­mu­ni­ca­tion, our core task is to equip your solutions with the most modern and up-to-date AI tech­no­logy and to offer an all-round complete product portfolio.
Stay tuned!
Our webinars are worth the time invested! We will show you how to further automate your document-centered business processes, shorten response times and optimize your customer service – using practical examples together with our customers.
Top topics and success stories
Time: 10:00 to 10:45 A.M.
Next Webinar on 29 November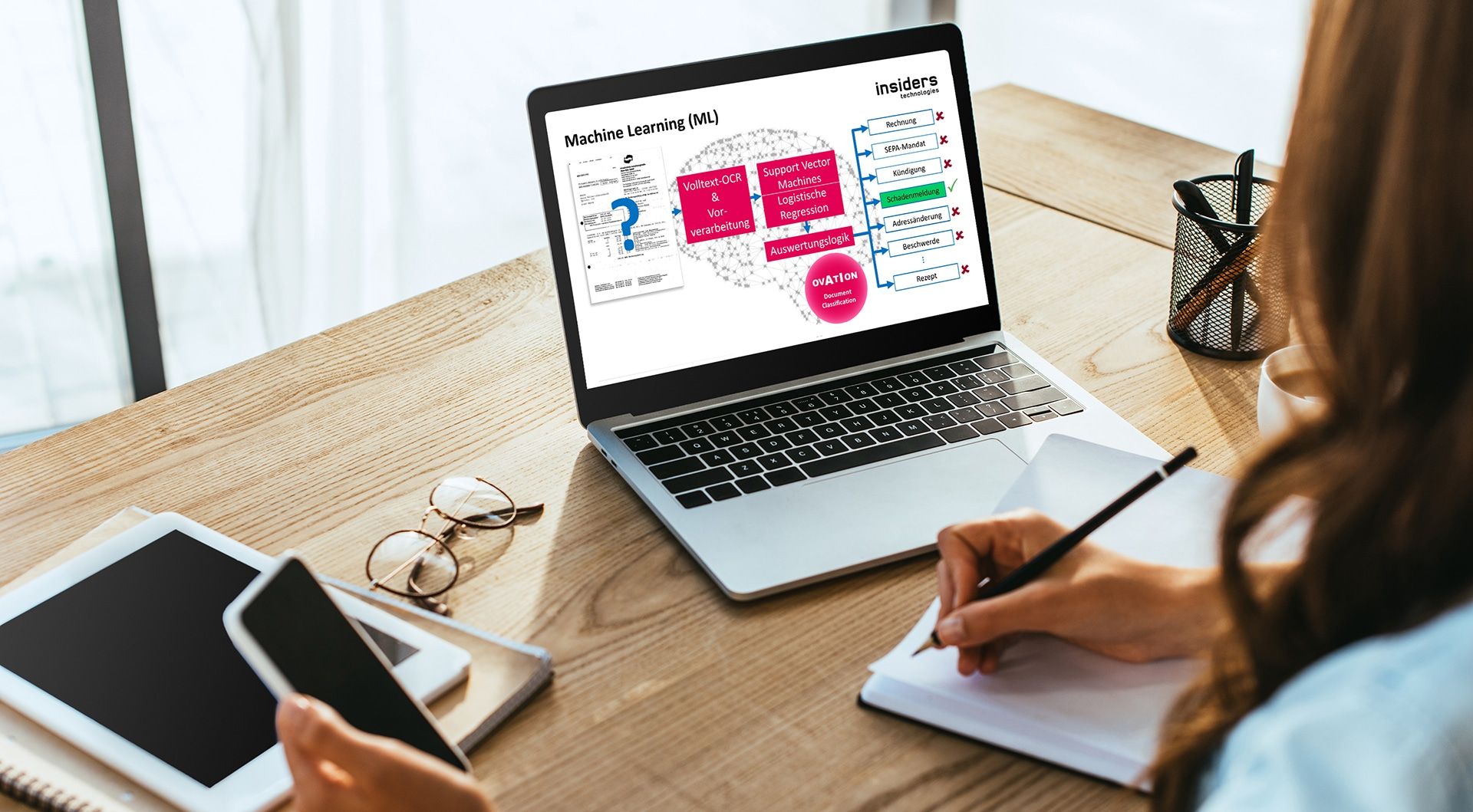 Level up your Veri­fi­ca­tion – from Classic to Web Verifier
29.11.2022 – The trend towards web com­pon­ents is now clearly noti­ceable. Pushed by new tech­no­lo­gical platforms as well as a steadily incre­asing importance of service, they have become a must-have for most customers. Insiders has also developed numerous web com­pon­ents for its customers. Above all the Web Verifier as one of the most used com­pon­ents of the Insiders portfolio.
In this webinar, you will learn all about the benefits of the Web Verifier so that your customers can also benefit from the new features and you can suc­cessfully take them to a new level.
About the webinar
The webinar on november 29 will start at 10 am via a digital MS Teams live stream. The link to the live stream will be sent out a few days before the event.
Julian Berger
Julian Berger has been sup­porting Insiders customers as a Key Account Manager since 2017, focusing on P2P and O2C. Due to his proximity to the P2P and O2C market, he is always able to provide new impulses for further deve­lo­p­ments of Insiders solutions, which deliver real benefits to Insiders customers.
Marie Dengel
Marie Dengel has been working for Insiders since 2007 in various positions with a focus on P2P and O2C, including Channel Manage­ment, Key Account Manage­ment & Training. Thanks to her wealth of expe­ri­ence, she is able to illu­mi­nate topics from all angles and respond to different customer needs.
Stay up to date
Sign up and join our mailing list to receive the latest news and community updates in the area of AI driven process auto­ma­tion. From our team to your inbox!