user forum Response Management 2022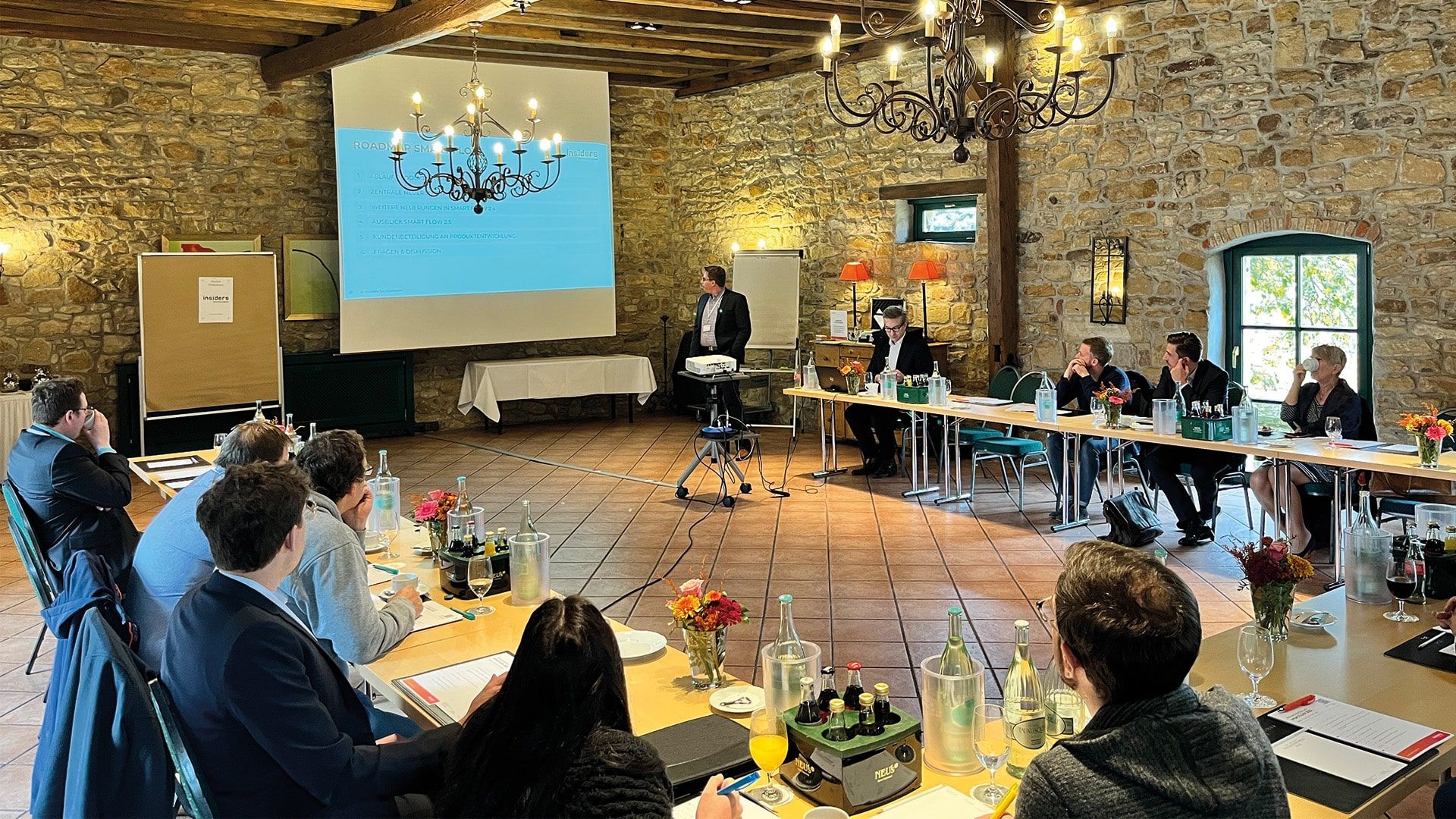 On October 13, 2022, Insiders welcomed its smart FLOW customers and interested parties from various industries for the first time to a joint user forum in Deidesheim. In the heart of the Palatinate region, the participants gained an exciting impression of the usage potentials of smart FLOW and exchanged ideas with each other.
smart FLOW – the standard product for omnichannel response management – is already being used successfully by numerous Insiders customers. Our software automates the processing of correspondence in various forms and directs it exactly where it belongs. In addition, smart FLOW can answer queries independently and maximizes response performance with intelligent suggestions.
After a brief introduction to the product and a development roadmap, customers such as HUK24 and Volkswagen Financial Services reported on their successful projects that they realized with smart FLOW.
The event focused primarily on the community idea and the feedback from product users. In interactive workshops, the participants met our developers and project managers face to face and gathered their requirements and wishes for further developments of smart FLOW. In this way, they made an important contribution to targeted product development. Between the various presentations and workshops, the participants took the opportunity to network and talk to the Insiders experts about their individual requirements and questions.
To round off the exciting day the participants enjoyed a delicious dinner and Palatinate wine. A continuation of this format is firmly planned and we look forward to expanding the smart FLOW user network in 2023.